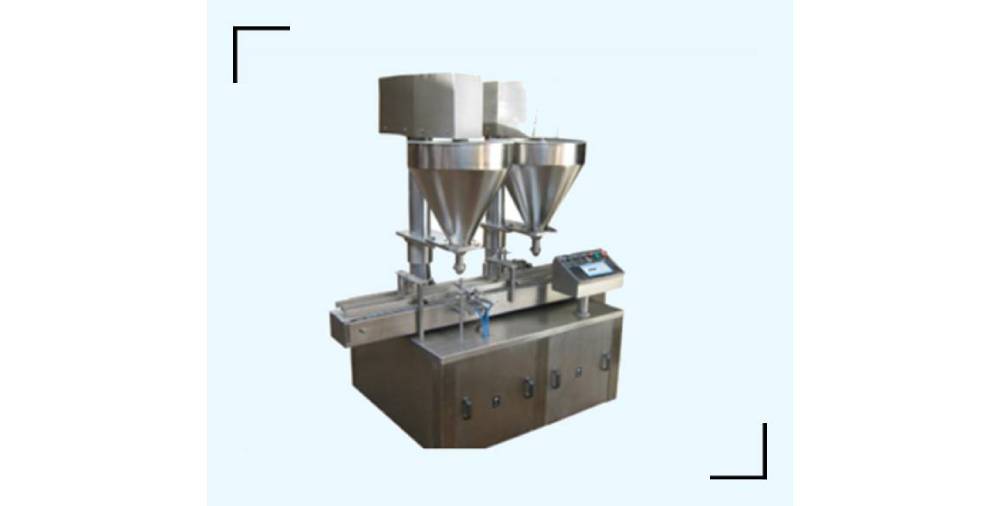 Description
Auger type powder filling machine is suitable for free flowing and dry powder. Demonically accurate and functionally superior, these machines consume less power and serve the application needs of diverse industries for a long period of time.
Features
No container, no filling system.

Branded makes clutch break system use in filling head.

Branded makes pneumatic components use in machine

Fill size - 5 grams to 500 grams with the help of different size auger and funnel.
Technical Specifications
Output

Head wise different speed of machine(approx 40 to 120 per minute).

Power

4 head filling

1 hp 3 phase in main motor, 0.5 hp in conveyor drive.

Bottle dia

22 mm to 100 mm.

Fill size

5 grams to 500 grams with the help of different size of auger and depend on bottle neck dia.

Accuracy

+ / - 2 to 3% on single dose for uniform density and free flowing powder at controlled humidity level below 30%